With half-term approaching and two out of three families reportedly planning a 'staycation' this year instead of holidaying abroad (according to a recent survey by hotel chain Travelodge), now is a great time to be planning some memorable days out.
From wildlife parks to castles and theme parks to museums, the UK boasts a remarkable collection of exciting attractions for the entire family to enjoy. Here are three of the best.
Chester Zoo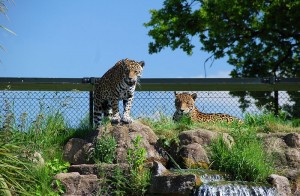 The UK's largest zoo is in fact so vast that even after a full day's visit you'll probably feel that you've only scratched the surface of this exquisite collection of animals and plants set in beautiful botanical gardens. With more than 400 species amounting to over 8000 different animals, there's plenty of fascinating creatures to observe. Among the un-missable animals to enjoy are the Asian Elephants in a new forest habitat and Fruit Bats among which you can wander freely. A bumper collection of baby animals has arrived at Chester Zoo this spring including Hari and Bala, the baby elephants, Kanzi and Millie, the giraffes, and penguins, rhinos, otters and orang-utans among others. (Admission: Adults £18, children £14, under 2s go free.)
Warwick Castle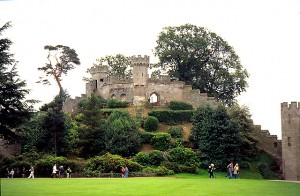 Occupying a watchful position over the River Avon and the surrounding Warwickshire countryside, Warwick Castle is an expansive fortress like no other crammed with interactive exhibits, dramatic shows, storytelling and demonstrations to give you a genuine taste of life in medieval Britain. With towers to climb, dungeons to hide in and narrow passages to run along, Warwick Castle is guaranteed to be loved by the children and, for 2013, several new sections of the building are open for the first time including the Barbican Battlements with its gory murder holes and Watergate Tower, purported to be haunted by the spirit of Sir Fulke Greville. (Admission: Adults £30.60, children £25.80, under 3s go free.)
National Railway Museum, York
Widely recognised as one of the UK's finest free museums, the National Railway Museum is not just a paradise for train lovers but will enthral the whole family. Featuring some of the most recognisable trains in the world including the Flying Scotsman and the Mallard, the museum also showcases a variety of examples from across the world from both the steam and diesel eras including a Japanese bullet train, a Chinese locomotive and Queen Victoria's carriage. With a model railway, train ride simulator and a play area for younger visitors, the day is sure to be packed with excitement. (Admission: free.)
Wherever you're planning a day trip, Eleet Travel's minibus hire service in Leicester ensures the whole family can accompany you, so call us now to make a booking!